NAUSICAA will please welcome next EUAC congress, from the 14th to the 18th of October, 2019
A website dedicated to the congress is now available, with all details and registration.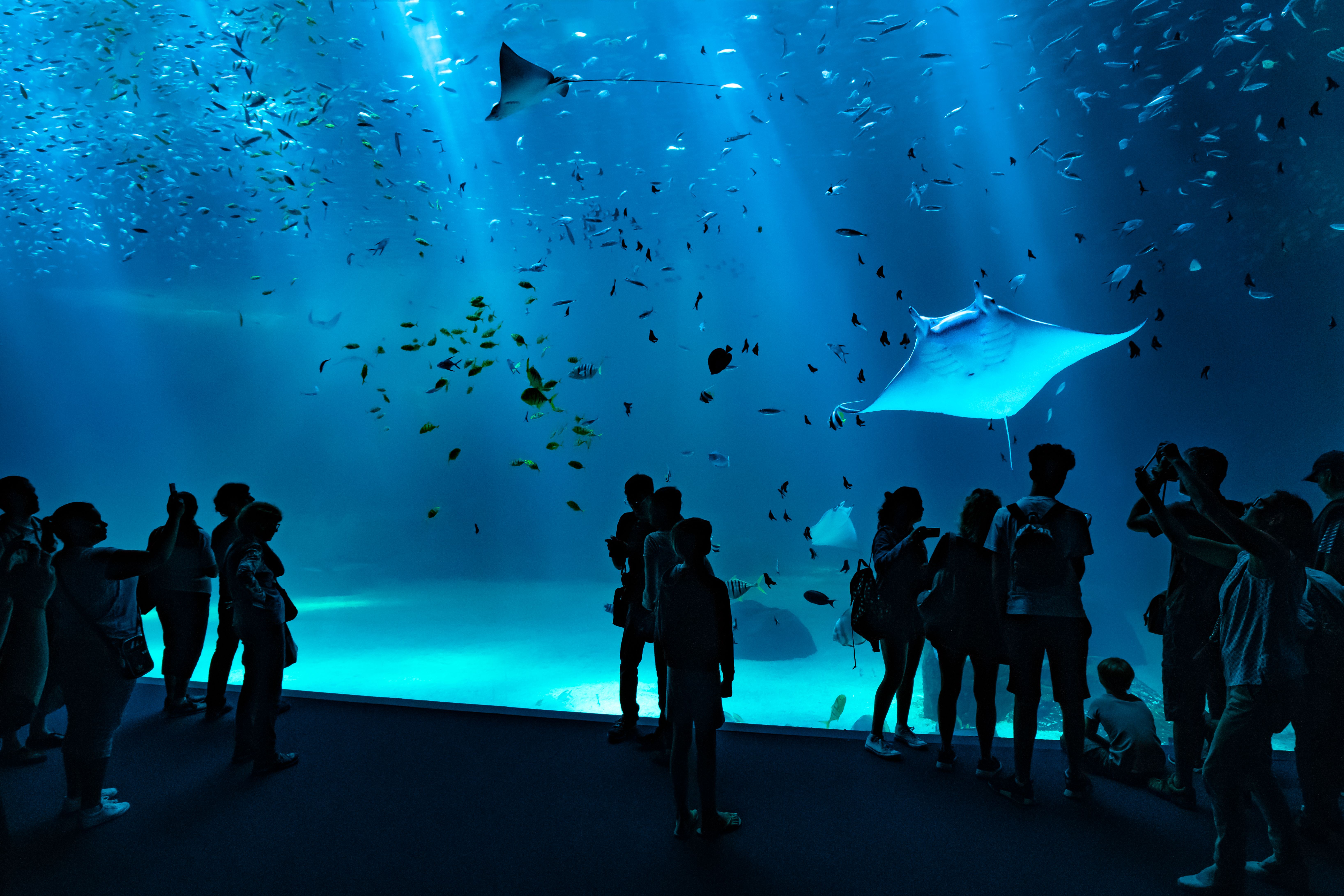 For details about EUAC Conference 2019 and registration, please connect here !
Less than a two-hours journey from London and the South East, NAUSICAA is located on Europe's most unspoiled stretch of coastline, the Côte d'Opale. A visit to NAUSICAA, can also include time to discover Boulogne-sur-Mer, France's biggest fishing port and Europe's biggest seafood processing centre. A holder of the Ville d'Art et d'Histoire (City of Art and History) label, Boulogne-sur-Mer offers many must-see attractions : its fortified city, its UNESCO World Heritage-listed belfry, and its Basilica of Notre-Dame. Other tourist towns are located less than an hour away : Le Touquet-Paris-Plage, a chic seaside resort, Hardelot with its Franco-British castle, and Calais with its Lace Museum. The Côte d'Opale is adopting responsible and sustainable tourism as the ethos for the region and its cultural and gastronomic hotspots.
All facilities are within walking distance from the conference center, including hotels ranging from a 2 to 15 minute walk, restaurants, NAUSICAA and the train station.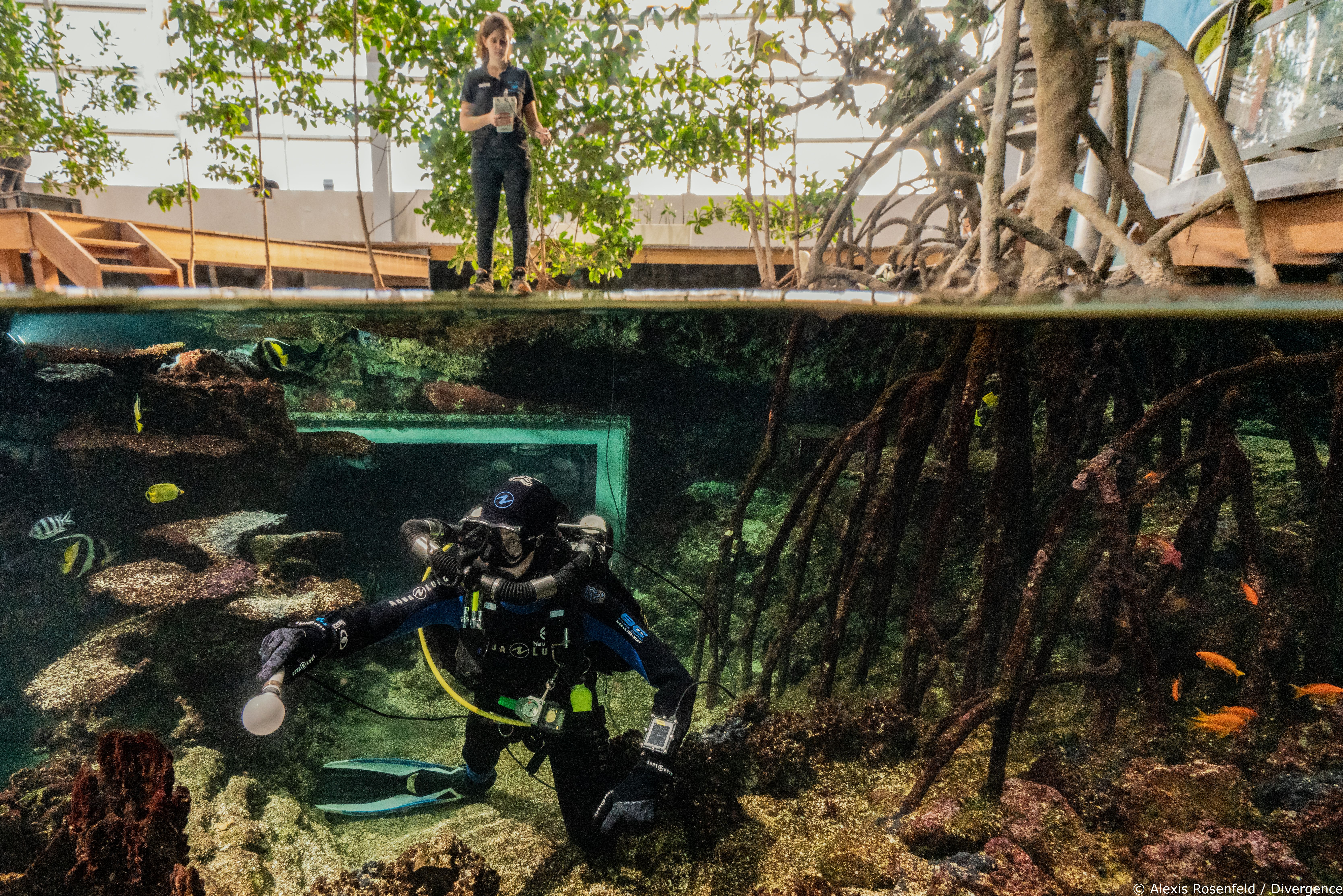 A general theme : "Aquariums in a changing world"
In a rapidly-changing world, both environmental and societal, aquariums must evolve to better meet the expectations of their audiences. Their mission –spread awareness on the marine environment, increase understanding of its importance and the need to preserve it - must take into account these upheavals and accompany them.
Articulated around 3 sub-themes:
1. Societal change
The relationship between society and nature, and especially animals, has changed. The awareness of the vulnerability of the living world and the intensification of human pressures on the environment has increased the number of movements against maintaining animals in captivity, by highlighting animal suffering or environmental damage.
At the same time, the demand of citizens to be heard and to influence decisions continues to increase.
In this context, it is essential that aquariums communicate effectively about their specific role as central places of exchange, education, awareness and preservation of species.
2. Climate change
Climate change is the main factor of global environmental change.
Public concerns about climate change is increasing, but our audience is confused about how to respond to this phenomenon.
The central role of the ocean is also still largely unknown. Aquariums can underline the function of climate regulation provided by the ocean, informing about the latest scientific knowledge on sea changes and the consequences on human communities, but also raising public awareness of the steps that can be taken to adapt and mitigate the impacts of climate change.
3. Change affecting biodiversity
Biodiversity is undergoing unprecedented major upheaval, including in the ocean. Aquariums are at the forefront of preserving marine species and ecosystems. Better knowledge of the biology of species, the functioning of marine ecosystems, reproduction techniques and breeding methods contribute to this objective. These actions can be done in-situ (in the field) or ex-situ (in our aquariums). Technical and financial support for conservation programmes and partnerships with marine conservation organisations also help to raise awareness and mobilize our audience.
With a cross-cutting theme
The position of aquariums as mediators between science and the general public means that they are catalysts for change on several aspects:
Public engagement: initiate dialogue on the importance of transforming our habits
Scientific information: initiate and drive the dissemination of information to encourage participation in the United Nations Decade for Oceanic Sciences for Sustainable Development (2021-2030) with UNESCO's Intergovernmental Oceanographic Commission (IOC) as a coordinator
Education: turn the tide and improve general knowledge on the seas and oceans («Ocean literacy »)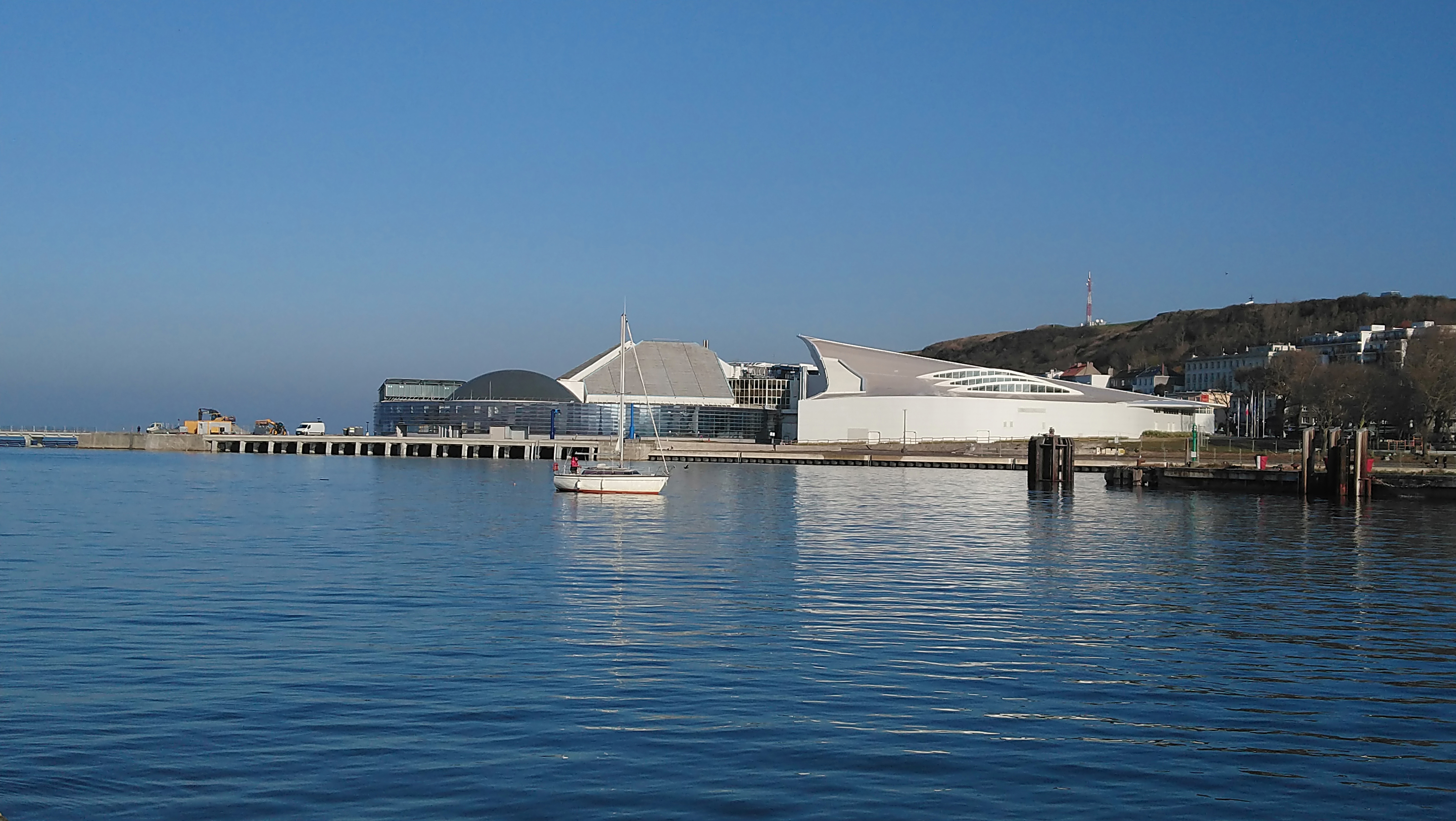 Fees :
Please note that you can register

until October 4th, 2019 !

EUAC Full, Honorary and Associate Members




335 €

EUAC Full Support Members




335 €

EUAC Consulting Support Members




395 €

Non-EUAC member & accompanying person




420 €
Calling for papers :
Dear colleagues,
time has come to ask for presentations for the EUAC conference in October 2019 in Nausicaa. You can download the submission form by clicking here. Please fill it and send it to me at isabel.koch@wilhelma.de. Please note that all submissions have to be evaluated by the reading committee in time before the program of the conference can be finished. That's why the submission form has a deadline J
So to facilitate the hard work of your colleagues in the committees : STICK TO THE 11th of August, 2019 DEADLINE !
Also I would like to remind our candidates who are still in their two year probation period that they have to give a presentation during this period. So don't be shy, sure you'll have to report something which is of interest to all our members, submit a presentation or a poster!
Cheers
Isabel Koch
EUAC Secretary General
Keep in touch :
The dedicated website to EUAC congress 2019 is now online to proceed to all kind of registration !
For details about EUAC Conference 2019 and registration, please connect here !
Don't hesitate to contact us also at info@euacconference2019.eu
See you soon !