EUAC 2023 | 25-29 Sept. | Faial | Azores

Welcome to Horta!!

Dear friends, the Porto Pim Aquarium is delighted to welcome you to beautiful Faial, one of nine volcanic islands from the Mid-Atlantic Ridge that break the surface of the ocean and go by the name of the Azores. Sadly, the Covid-19 pandemic has thrown the world into chaos and the aquarium community is no exception so, after conferring with EUAC's Committee, we decided it would be wise to postpone 2020's meeting for one year. However!... 2021 was still an evil pandemic year, and then 2022 was an IAC year, which meant we had to postpone our meeting for three years!
But the time has finally come and we look forward to welcoming you to the Azores, so mark your calendars for 25-29 September 2023!
Prepare for the most breathtaking natural landscapes you've ever seen and stunning marine fauna. Faial is in fact reputed to host the finest whale watching and shark diving in the world! If you'd like to see blue whales gently swimming by, sperm whales breaching, and countless blue sharks against the deep blue sea, with the occasional mako shark making a surprise appearance, then we encourage you to come a few days earlier - and stay a few days later - so you may enjoy the Azores fully.
Meanwhile, we are fully committed to making this a memorable conference, while ensuring it has minimum carbon footprint. For example, absolutely no plastic will be used throughout the event and all the (yummy!) food will be locally and naturally grown. It is this wish for taking better care of our planet that led us to partner with Loving the Planet, a young - but very active - organization, who set out to save the world, and we'd like to help them as best as we can. Needless to say that we know the entire aquarium community has been pursuing the exact same goal for decades and we will do our best to ensure this conference is a significant step in that direction.
Additionally, on the 5th of December 2017, the United Nations proclaimed a Decade of Ocean Science for Sustainable Development (2021 to 2030) to support efforts to reverse the cycle of decline in ocean health and gather ocean stakeholders worldwide behind a common framework that will ensure ocean science can fully support countries in creating improved conditions for sustainable development of the Ocean. We would therefore like to contribute towards that goal by hosting the conference under the theme "Public Aquaria in the Decade of Ocean Science for Sustainable Development".
We look forward to welcoming you to the Aquário de Porto Pim in September 2023! Until then, please don't hesitate to contact us if there's absolutely anything we can do to assist in ensuring your stay is a memorable one!
Kindest regards,
João, Telmo & Rui
The Flying Sharks Triumvirate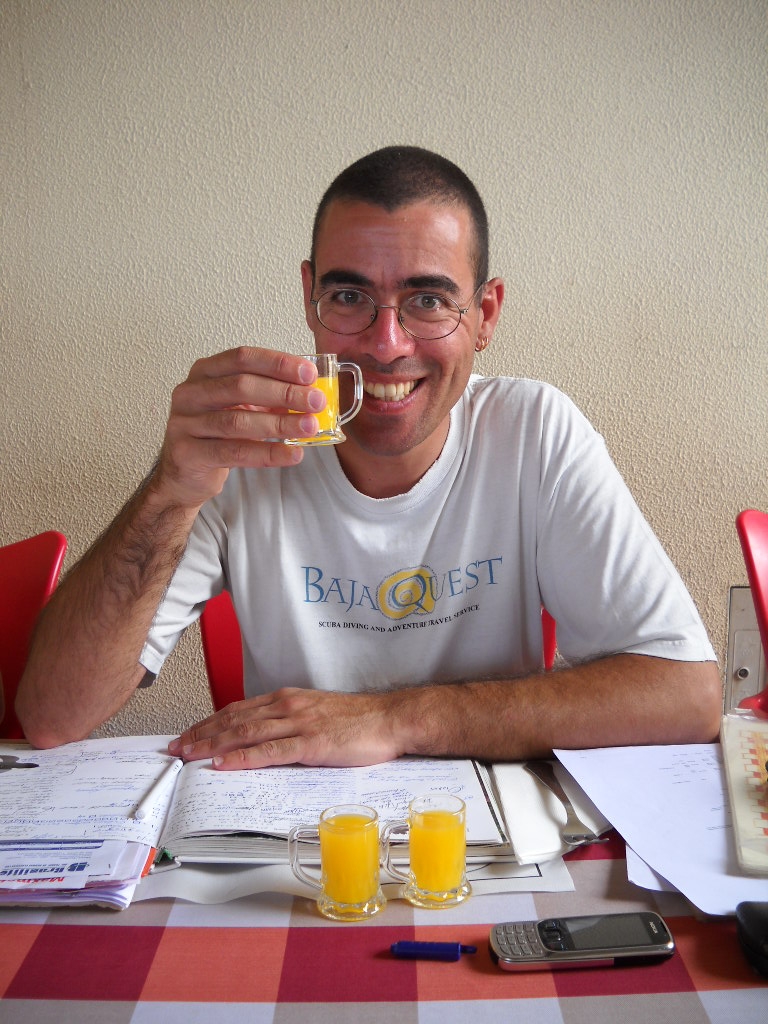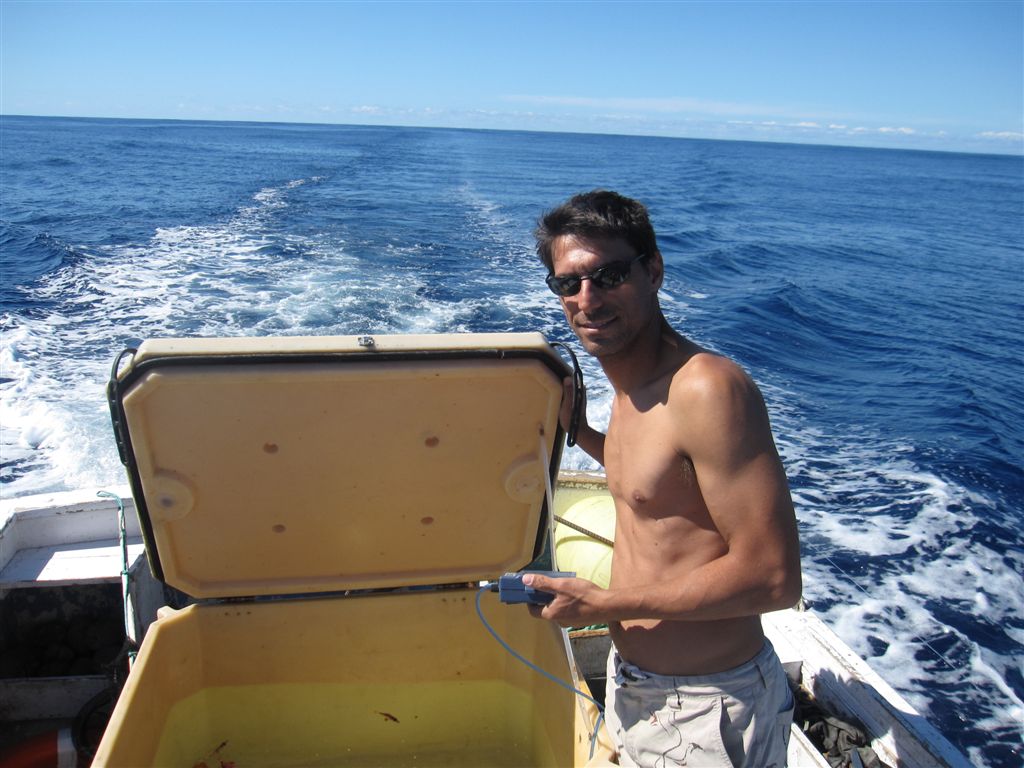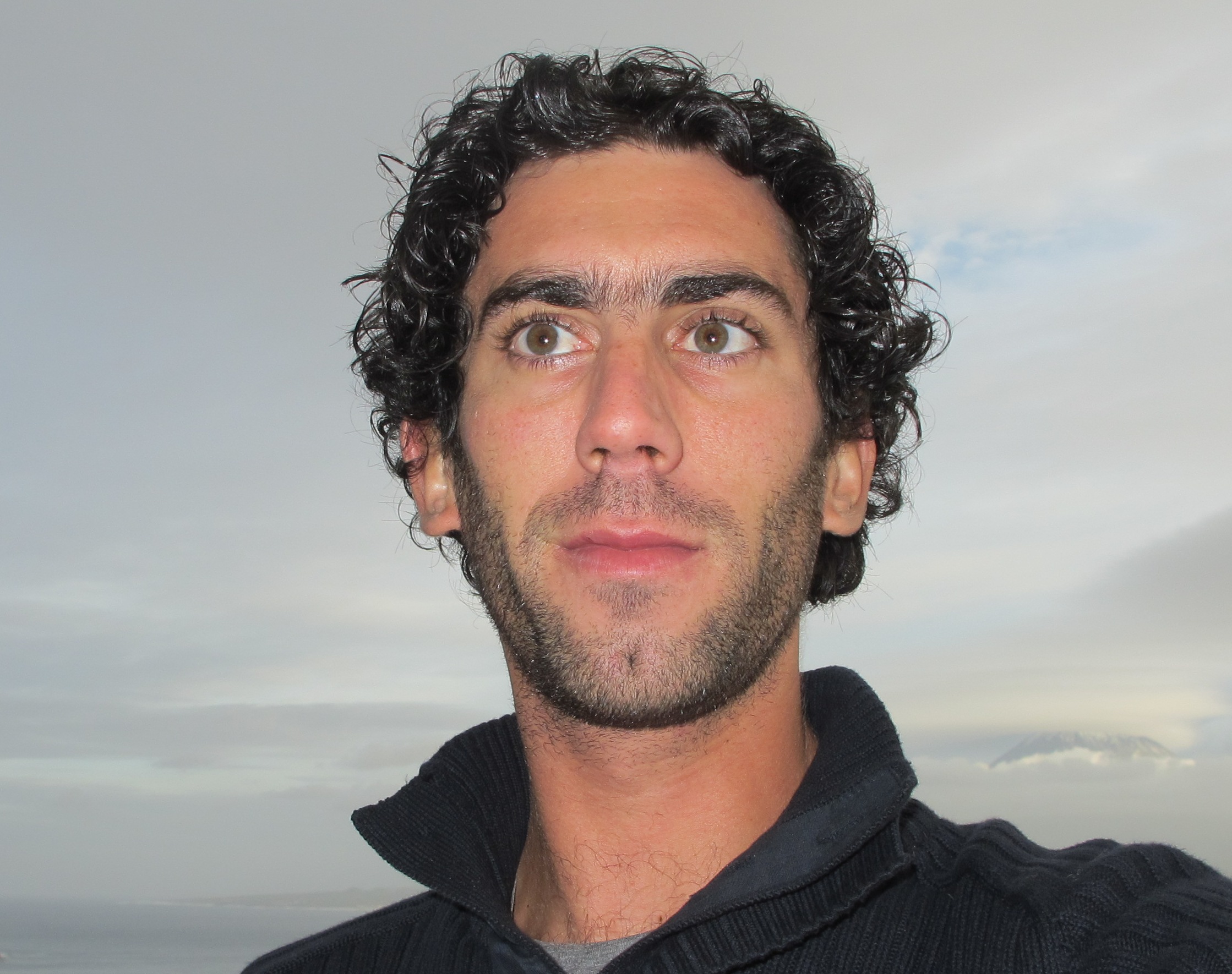 Venue
The conference will be held at "Sociedade Amor da Pátria", which holds enough seats for 500 people, so we should be pretty comfortable. There will also be plenty of room for vendors to exhibit their products, authors to show their posters, and abundant square footage for comfortable dialogue amongst all, while enjoying delicious local treats during the coffee-breaks. We suggest you don't think about weight during your stay in the Azores, because you will definitely put on some!
This historical location is within 5-10 minutes of walking distance between all major hotels, restaurants and bars in Horta.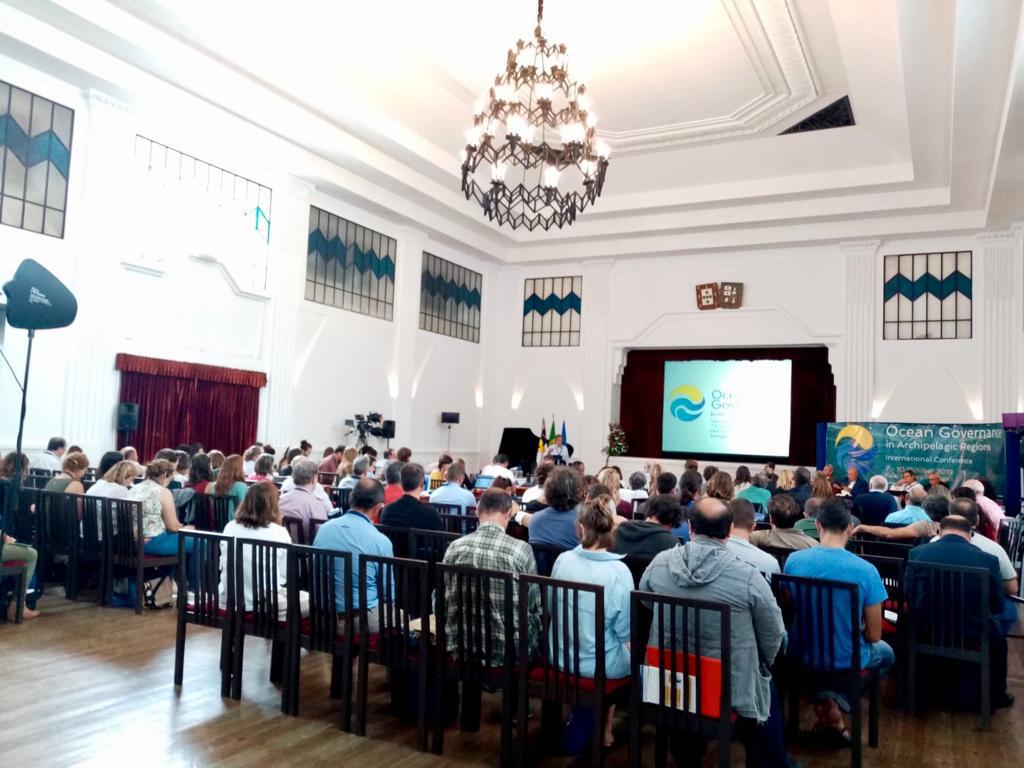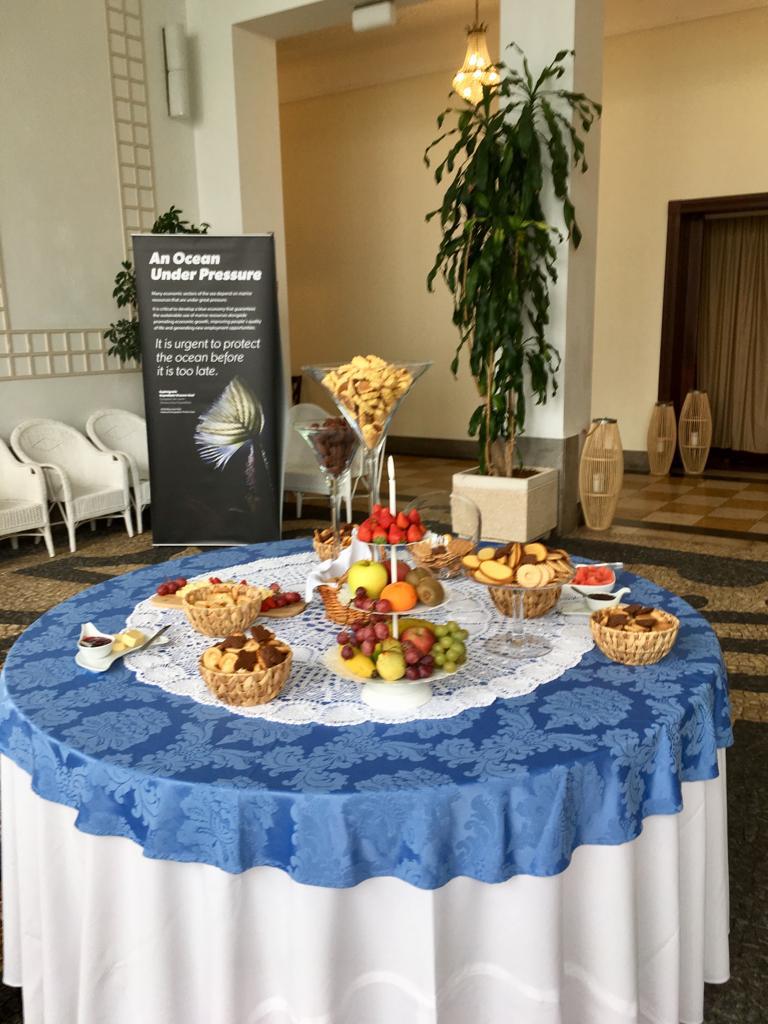 Accomodation
We recommend any of the many fine establishments in the table below. We also recommend that you book your rooms as fast as possible!
Please pay close attention to these aspects:
- These conditions are only valid for direct bookings via email (please see "Email for reservations" in the table) or telephone;
- Make sure that you use booking code "EUAC 2023", which is valid for all hosts on this list;
- Reservations through booking platforms (e.g. AirBnB, Booking.com, etc.) are not covered by these conditions;
- All of these rooms / apartments are reserved for a limited period of time (please pay attention to the reservation deadline in the table); we recommend that you book your rooms/apartments as soon as possible;
- We also recommend that folks stay in the first two hotels, merely to keep the group together, but you are of course free to stay wherever you like.
Click on the table below to download the full file; use "CTRL +/-" to zoom in/out of the table, which has a lot of information!
Other options are available from traditional platforms, such as www.booking.com, www.airbnb.com, amongst many others. But remember that booking through these platforms will not get you the special deal we made for the rooms listed in the table above. However, we recommend that you compare both prices before booking, because it has come to our attention that some sites are being offered at a lower rate on booking.com, despite our fierce negotiations!
If you prefer to book through a regular travel agency, we recommend that you contact our friend Cora Rodrigues, from Top Atlântico.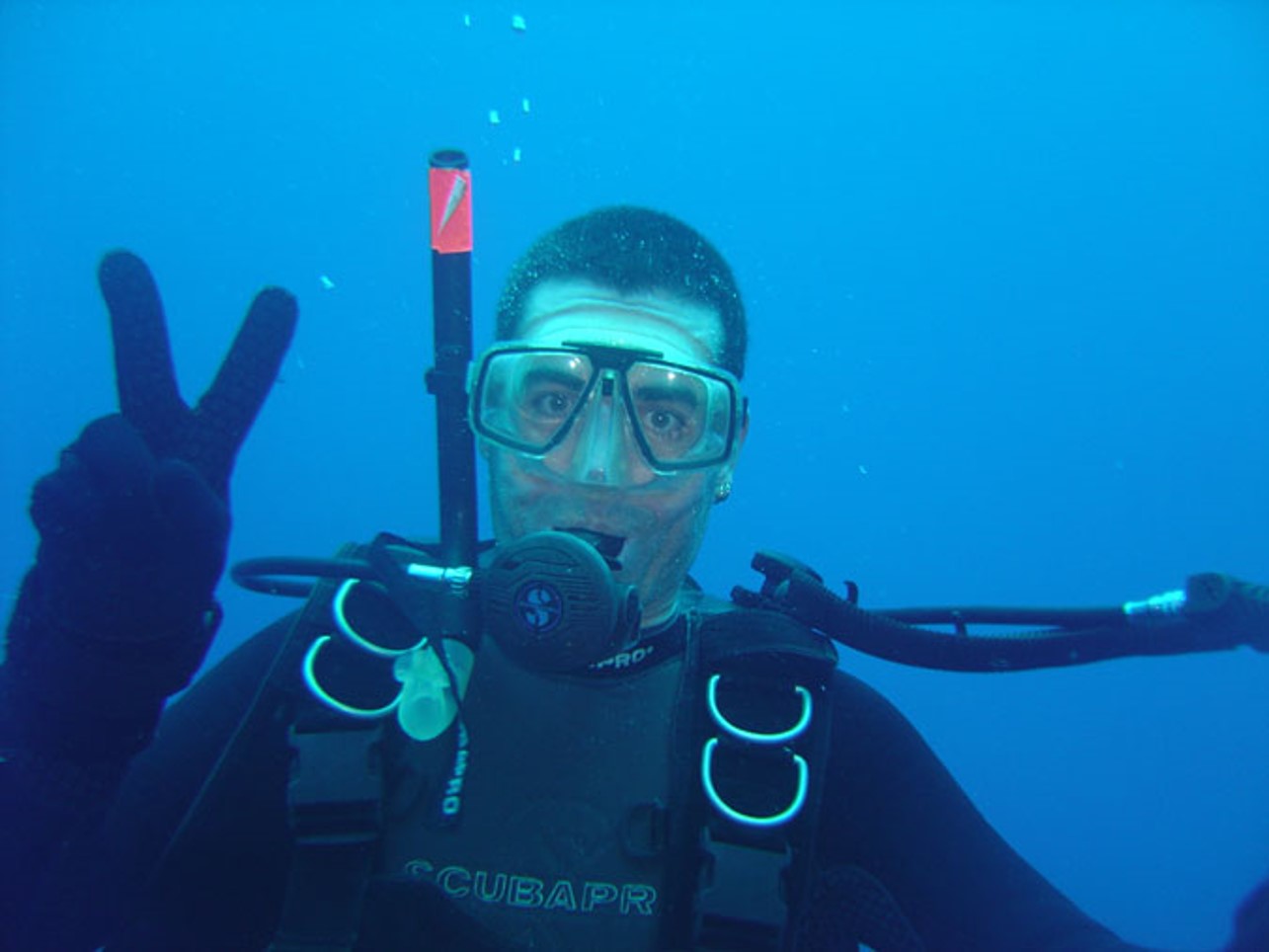 Traveling
The easiest - and most affordable - way to fly to Horta (code "HOR") is through www.azoresairlines.pt, which uses code-shares with other companies to fly you from hundreds of locations all the way to Horta. This way you will travel on a single ticket and, if there are any issues, you will only have to deal with one single agency, which is available through info@sata.pt. This goes to our friends from America and other continents as well.
Start your search for flights with www.azoresairlines.pt and prepare to be pleasantly surprised:
This link will show you direct flights from Lisbon to Horta and you will find options at 07:45 on Thursday, Friday, Saturday, one option at 08:45 on Sunday, and options at 15:10 on Wednesday, Friday, Sunday and Monday.
That basically gives you two possibilities:
Option 1) Take any morning flight from a major European city that lands you in Lisbon before 13:00-14:00, and you can take the direct flight to Horta on the same day any Wednesday, Friday, Sunday or Monday.
Option 2) Spend a lovely afternon & evening in Lisbon and take the morning flight to Horta any Thursday, Friday, Saturday or Sunday.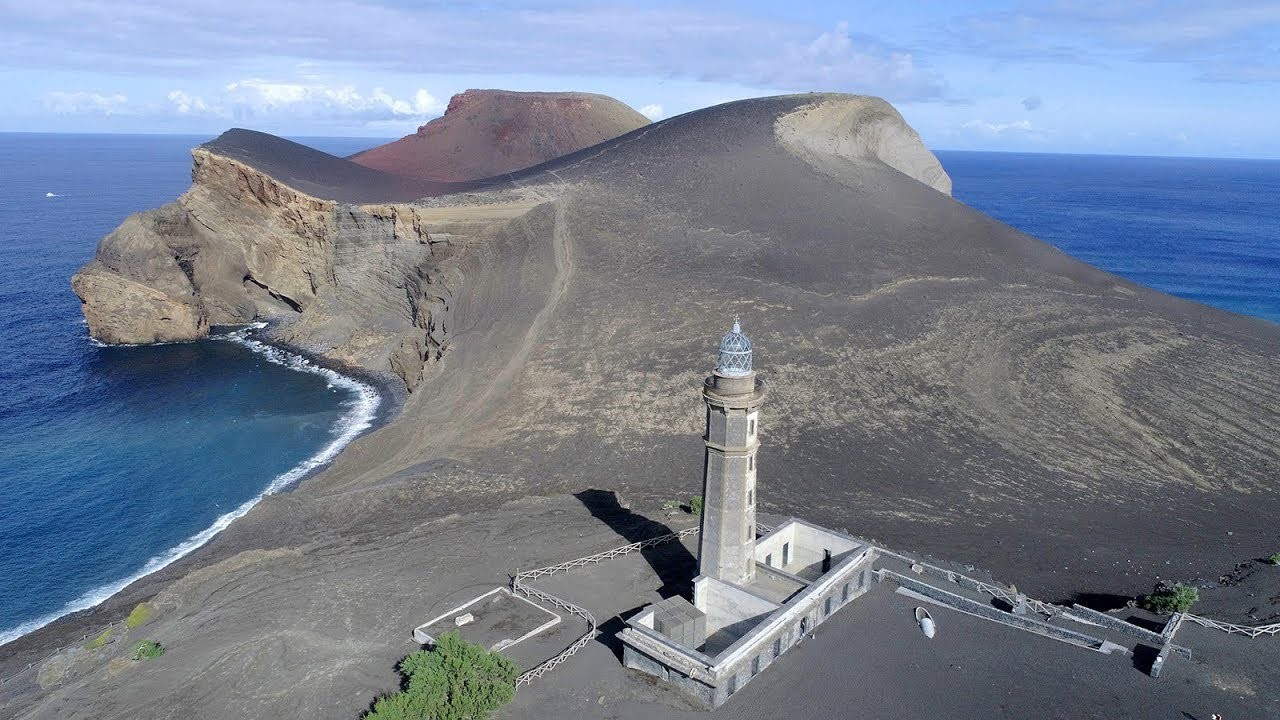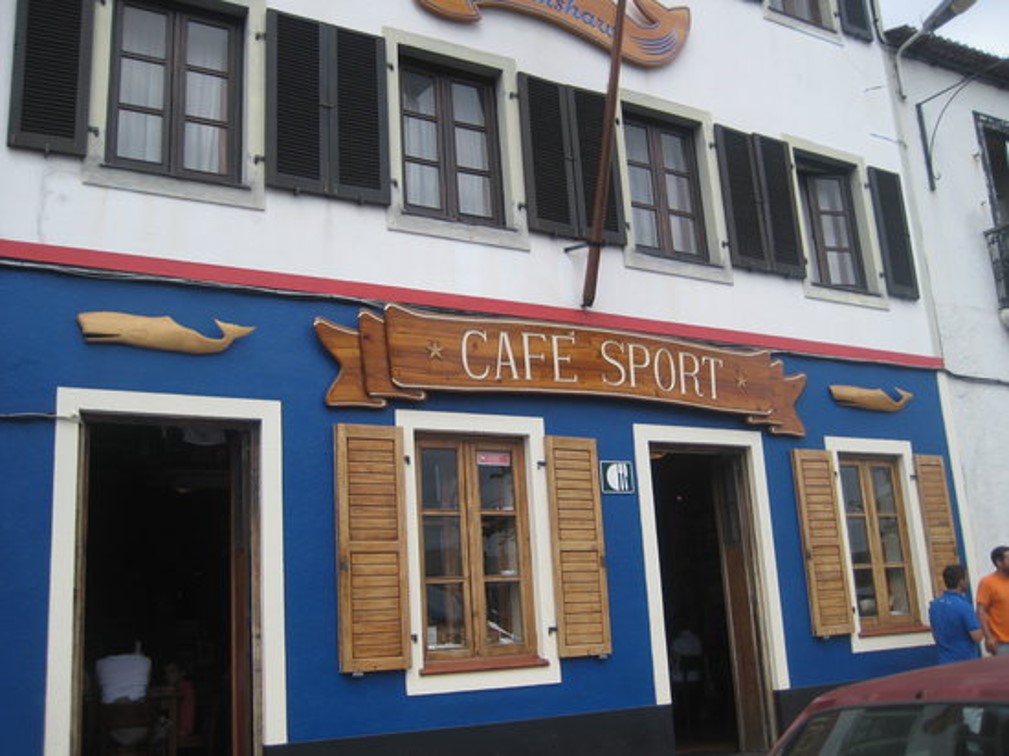 Pre and post-conference fun
Be sure to fly early to Horta and explore the gorgeous island of Faial during your stay. In fact, why not jump on the ferry and take the 30 minutes ride across the channel and check off the island of Pico from your bucket list as well? The island of São Jorge is also only two hours away by ferry.
Take advantage of all the discounts our awesome team negotiated with local businesses, such as:
Free admission to the Capelinhos Volcano Interpretation Center, home to Portugal's newest segment of land! - click here for map.
Free admission to the Faial Botanical Gardens, home to one of the largests collections of orchids in Europe! - click here for map.
Free admission to the Porto Pim Whale Factory, where we will enjoy our lovely ice-breaker - click here for map.
Free admission to the Porto Pim Aquarium, headquarters of your favorite conference host, but we ask that you schedule your visit with our staff, so we can spread all of you evenly throughout the week - click here for map.
20% discount on all diving and whale watching trips provided by Norberto Diver and be sure to mention you're with "EUAC 2023" - click here for map.
Special low price for admission (2.5 €) to the Scrimshaw Museum, home to amazingly detailed carving of sperm whale bones! - click here for map.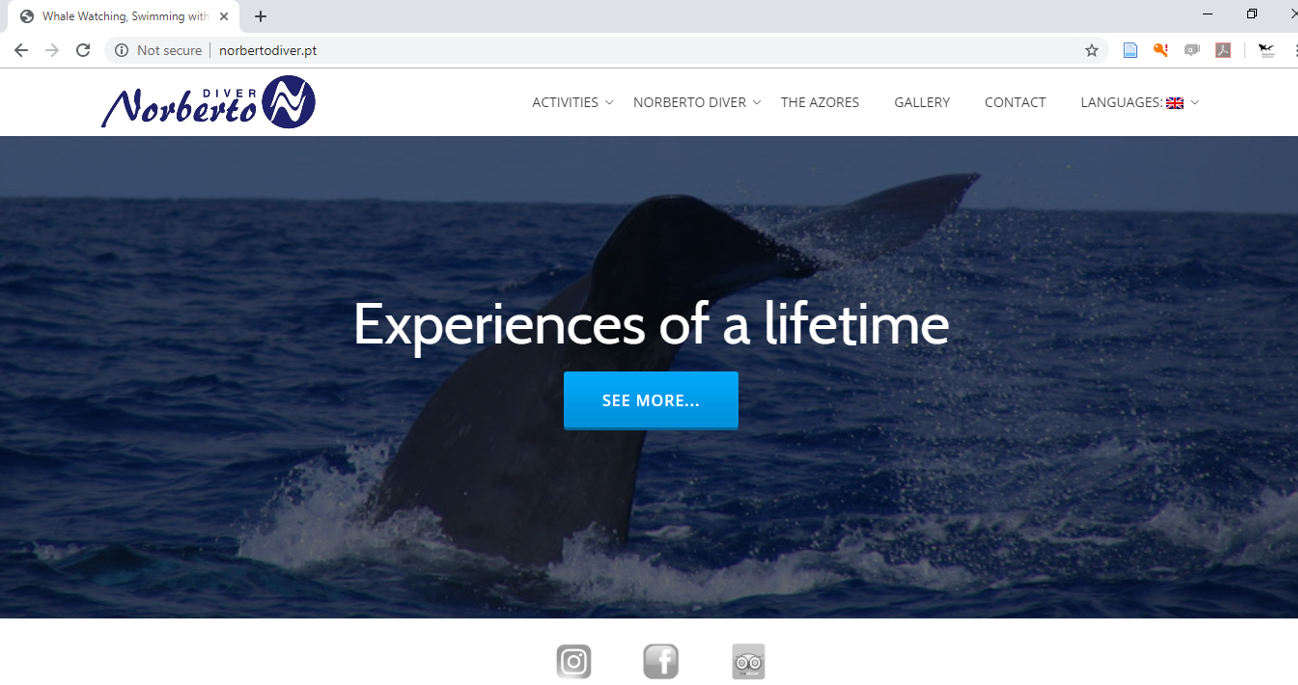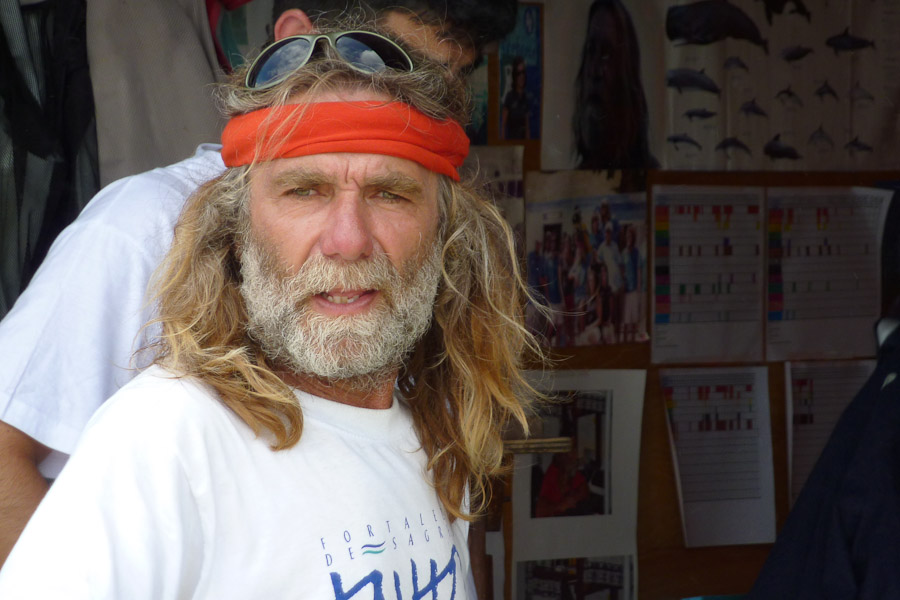 Weather
Temperature (average of last years):
Daily high temperatures average from 23°C to 25°C, rarely falling below 21°C or exceeding 26°C. Daily low temperatures average from 19°C to 20°C, rarely falling below 16°C or exceeding 22°C.
Precipitation (average of last years):

Chances of a wet day over the course of September are 21% in the beginning of the month and 28% in the end, so we recommend that you bring a light waterproof jacket.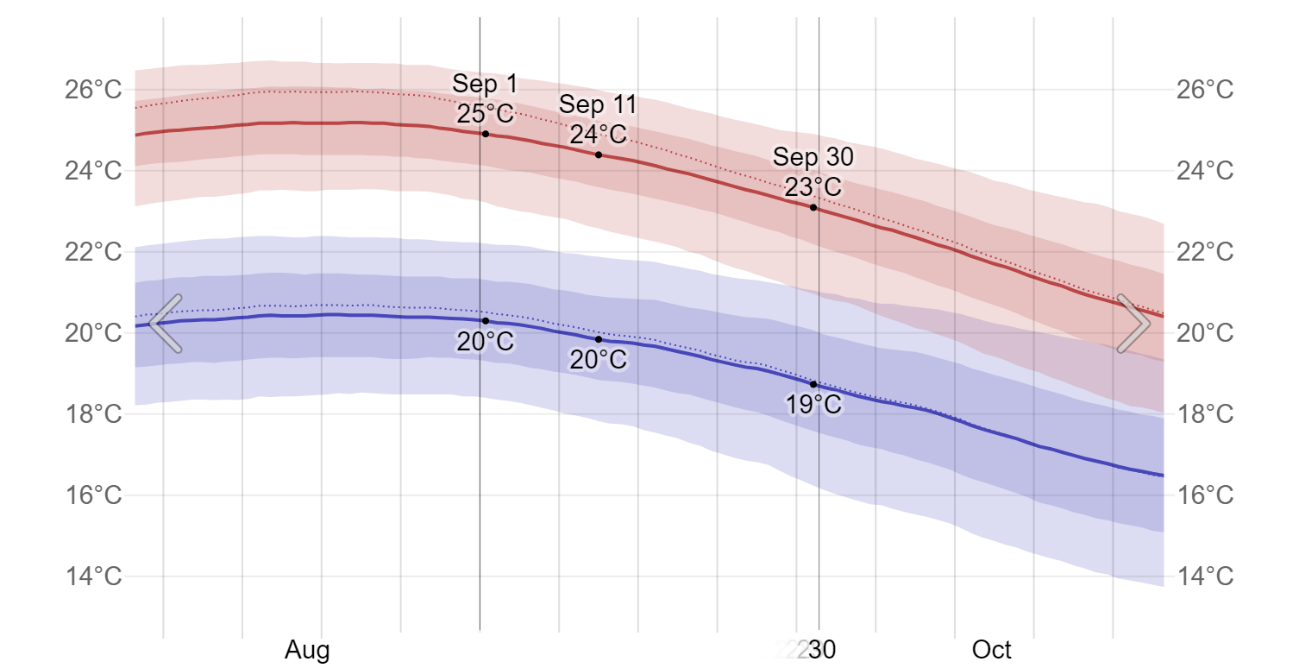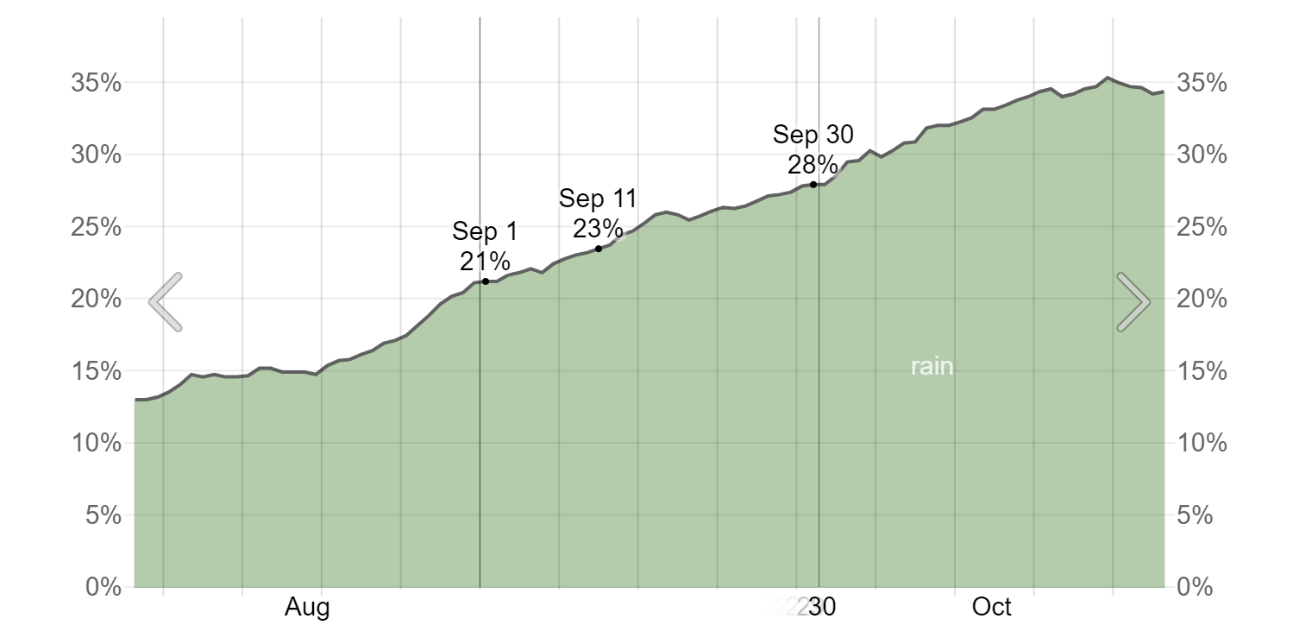 Registration
| | | |
| --- | --- | --- |
| | Speedy tuna (until 30th of June 2023) | Late Mola mola (from July 1st) |
| EUAC Full, Honorary and Associate Members | closed | 490 € |
| EUAC Full Support Members | closed | 490 € |
| EUAC Consulting Support Members | closed | 490 € |
| Non-EUAC member | closed | 590 € |
| Accompanying person (evening events only) | closed | 290 € |
Fill out the registration form and send it to euac2023@flyingsharks.eu.
Your registration fee includes the ice-breaker, Festa Louca, Gala dinner, lunches on Tuesday, Wednesday, Thursday, and Friday.
Please note that the schedule may change slightly between now and the event, so come back and visit us often. However, we don't anticipate any major changes.
Vendors are welcomed to use the same form (*) and feel free to contact us if you need assistance getting your materials shipped to Horta.
As of 9 September there are no more tables available for Vendors, but you are welcomed to contact us about supporting the event electronically only. Drop us a line and we'll explain how.
If you have materials that are too heavy/large to fly, we recommend that you use Marfrete, who will ship them for you affordably from Lisbon to Horta. Contact our friend Ana Oliveira.
Please note that ships leave from Lisbon to Horta every Thursday, and cargo arrives the following Wednesday, so please factor that important aspect into your planning and we urge you to ship your items fast, because 'D' day is drawing near!
If you are shipping goods to Horta, please send them to:
Flying Sharks, Lda.
Attn. Gonçalo Graça (tel. 91 970 6855)
Aquário de Porto de Pim
9900-000 Horta
Portugal
If you need to rent AV materials (TV monitor, etc.), feel free to contact our friend Nelson Luís, from Digiaudio, Lda. (Tel / Whatsapp. +351 96 381 1101, email digiaudio@sapo.pt)

Schedule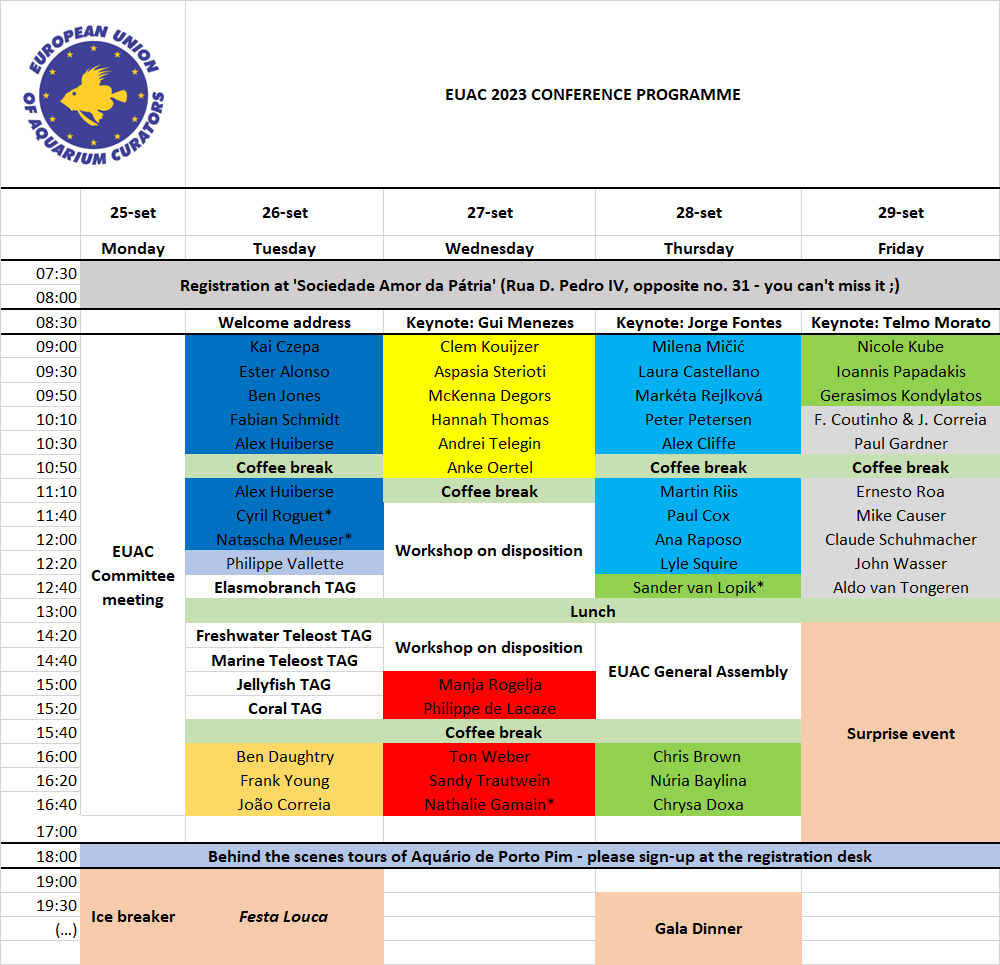 The registration desk will be open from Sunday at 14:00 (until 19:00), and then daily from 07:30 at the venue, Sociedade Amor da Pátria - click here for a map but don't worry: it's the largest building on the island and you will find it easily. :)
Vendors will also be able to set up their tables from 14:00 on Sunday (until 19:00).
Please come back and check the schedule regularly, as some items/events may shift slightly.
The conference will be held at Sociedade Amor da Pátria, Rua D. Pedro IV - opposite no. 31, "Farmácia Correa" (not our cousin, surprisingly... ;) - click here for map.
The Ice-breaker on Monday (19:00) will be held at the Fábrica da Baleia de Porto Pim - click here for map.
The Festa Louca on Tuesday (19:00) will be held at the Oceanic Café - click here for map.
The Gala Dinner on Thursday (19:30) will be held at Barão Palace - click here for map.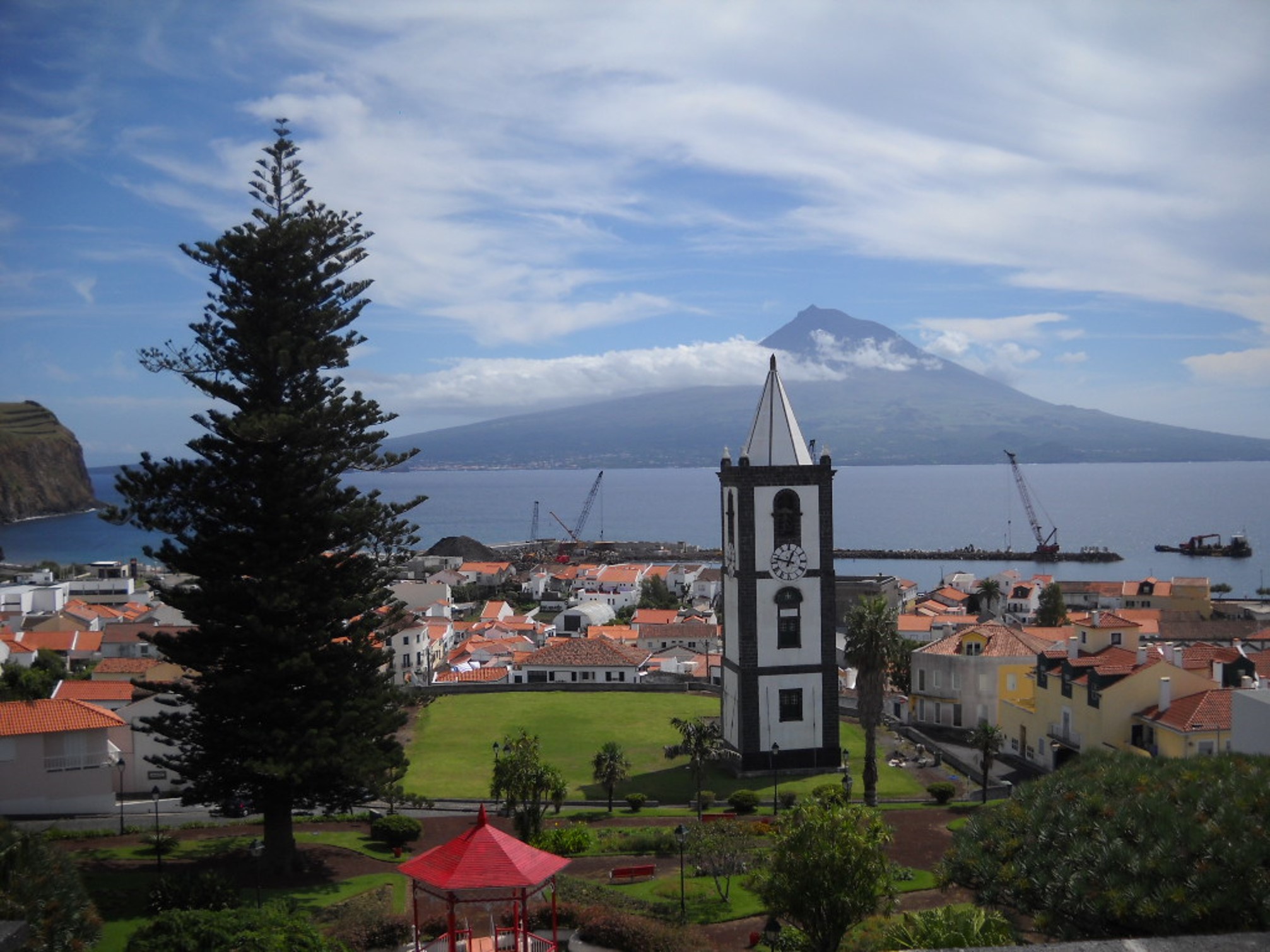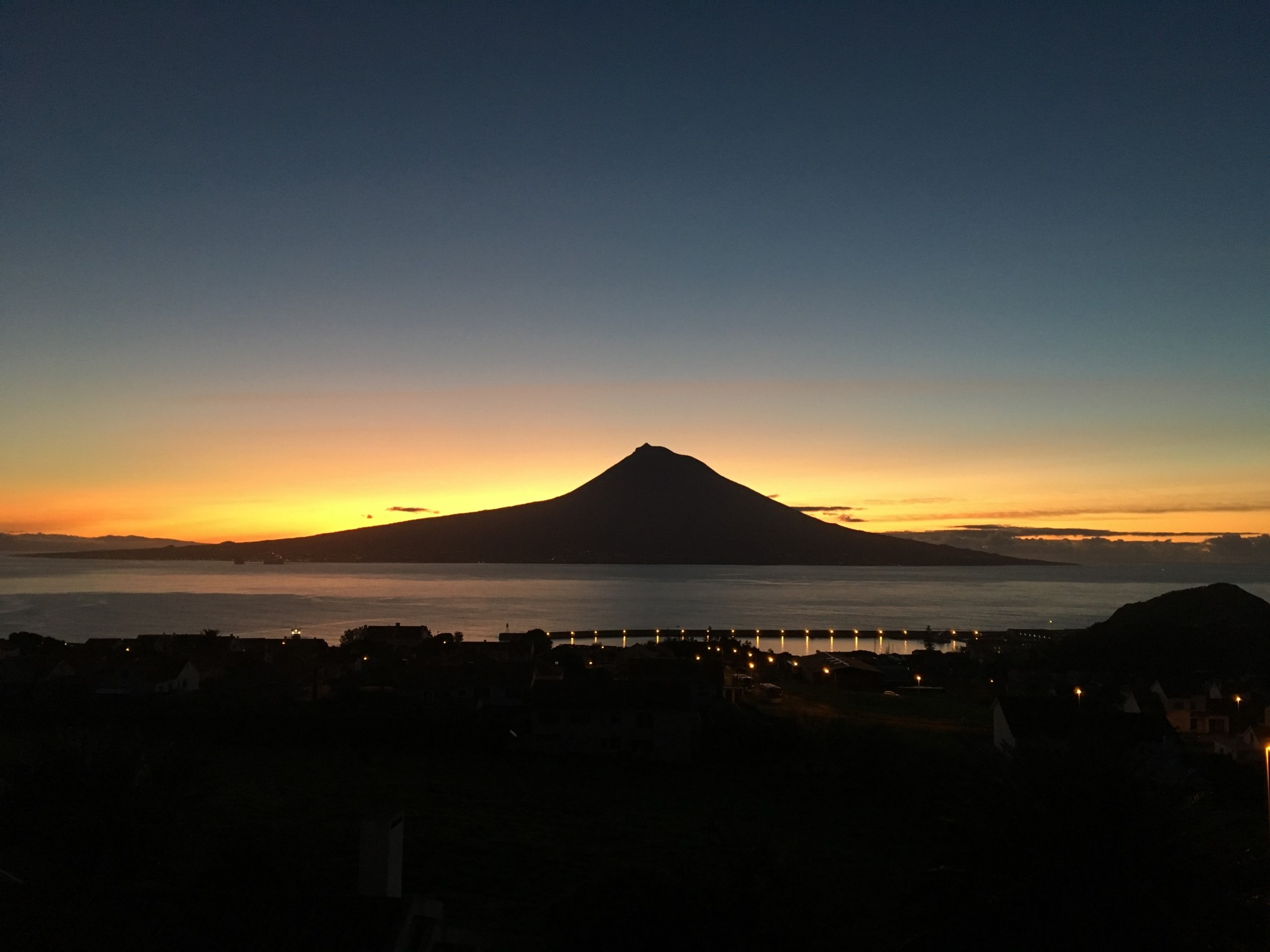 Call for papers
Call for papers is closed!

Many thanks to our Sponsors
We kindly thank our wonderful sponsors for their amazing support!
Our local Azorean supporters:
Our local Azorean sponsors:
Our Lowsalt Freshwater Stingray Supporters:
Our Beautifully Majestic Guppy Supporters:
Our EUAC Full Supporting Members:

Contact us
Don't hesitate to contact us at euac2023@flyingsharks.eu and/or call/WhatsApp us at +351 91 947 5411.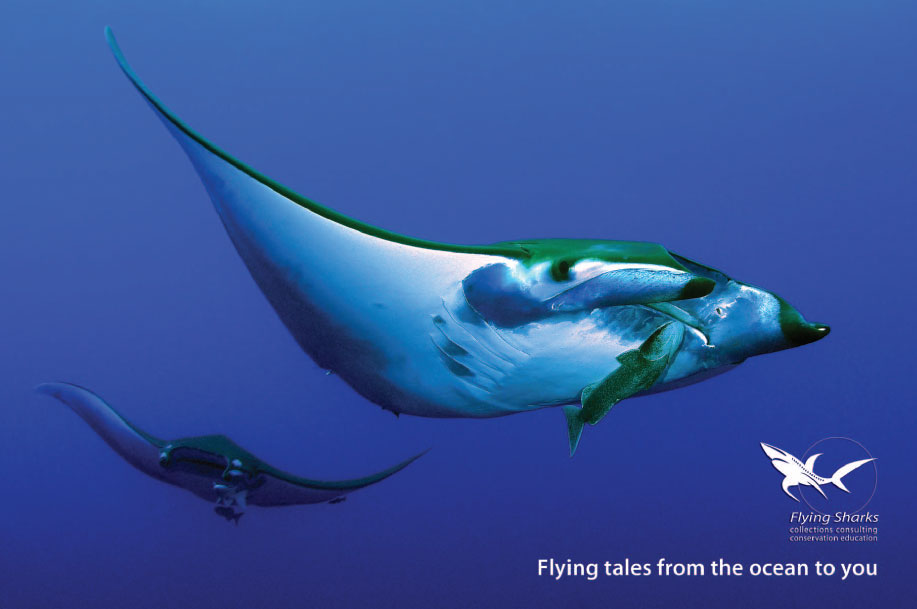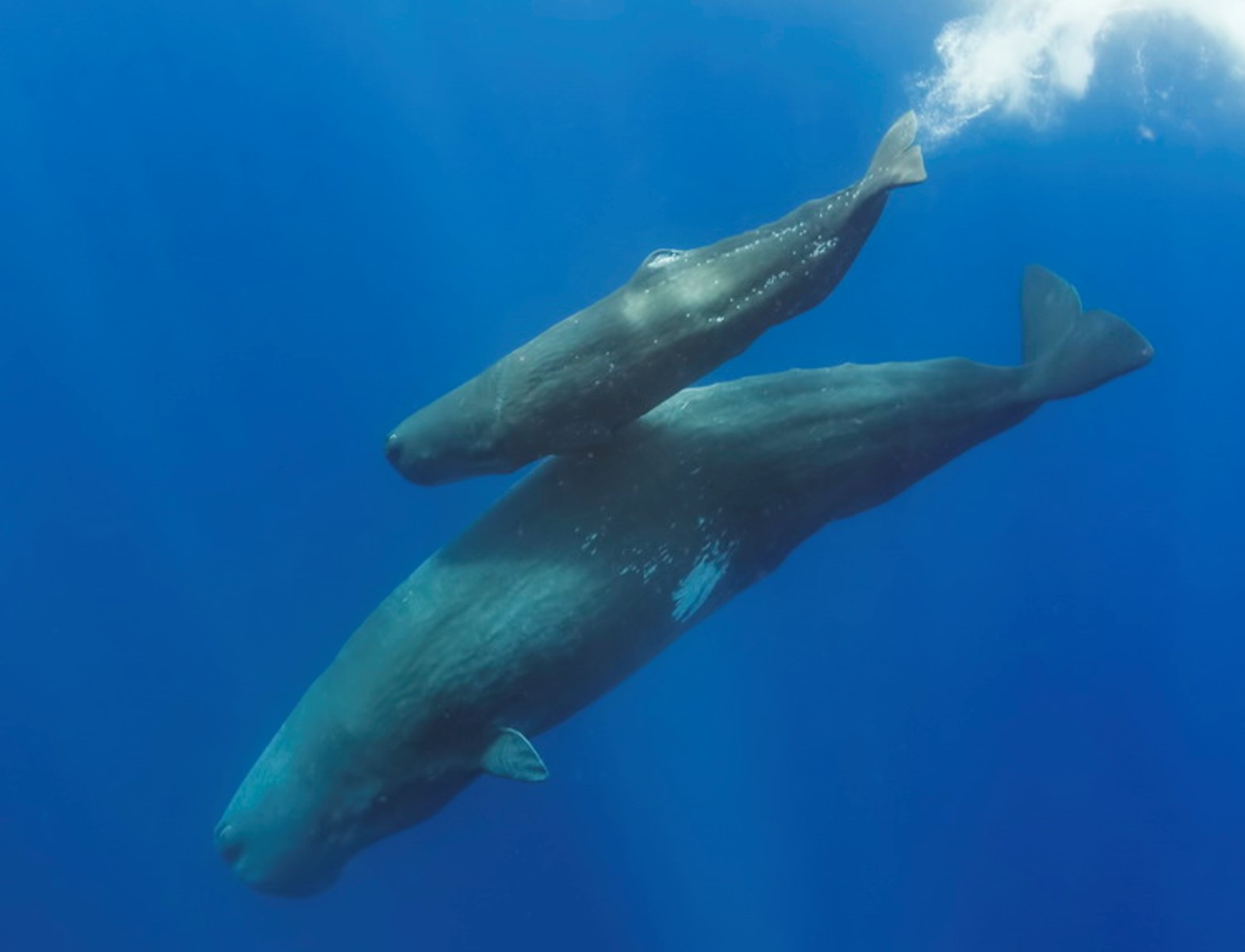 About us

Flying Sharks is dedicated to promoting a sustainable use of the Oceans, through providing consultancy and quality marine animals to Institutions focusing on Education and Research on the marine environment. Click here for our cool promotional video.